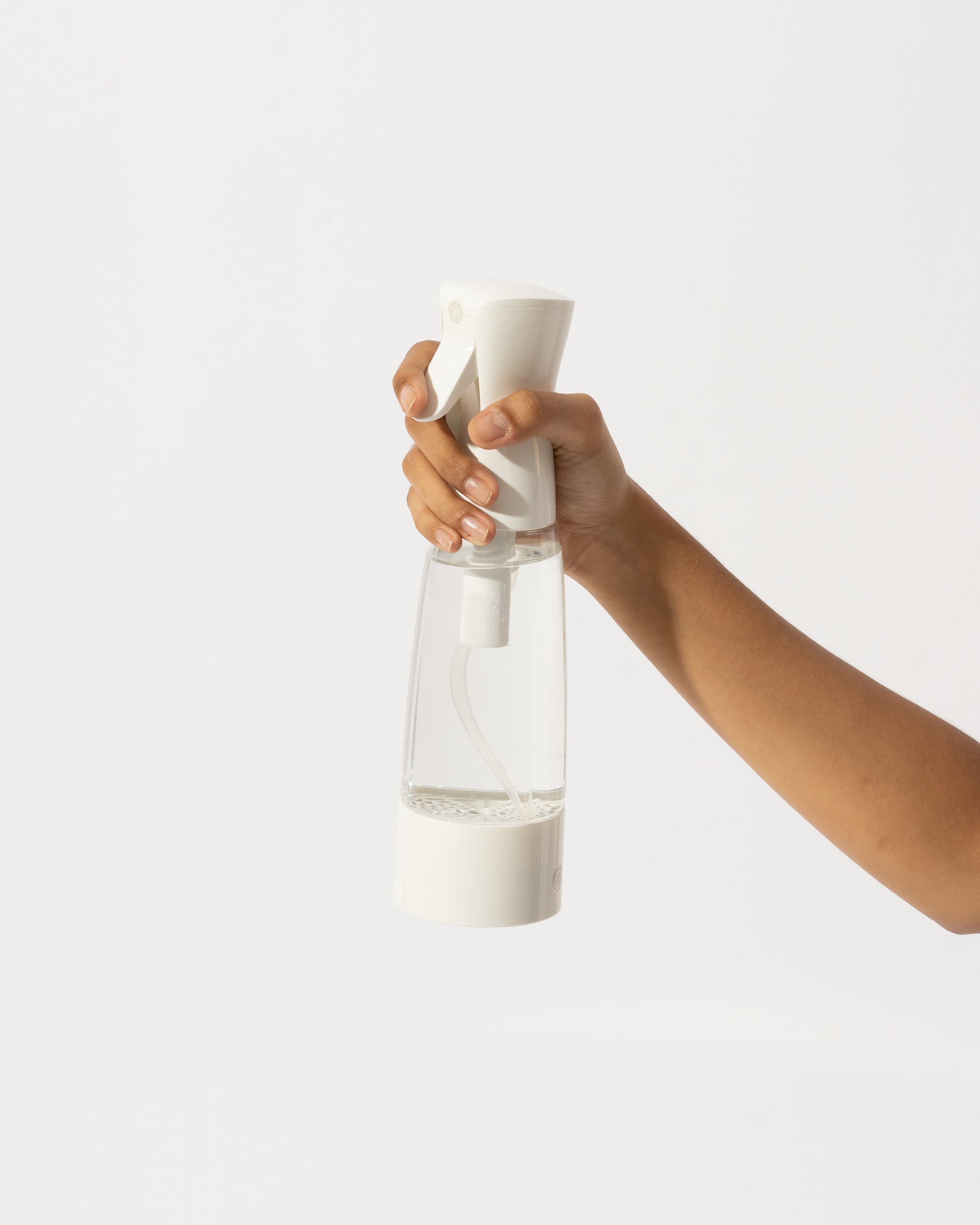 Lana PH Disinfectant Generator
Make your own disinfectant with the Lana PH Disinfectant Generator! This is a great eco-friendly and sustainable alternative to buying disinfectants in plastic bottles or cans. Plus you get to save mama earth! Feel safe in the #NewNormal by sanitizing high traffic areas, online shopping deliveries, and grocery!

Why You'll love this:
- Saves you money vs buying disinfectants all the time
- Sleek and minimalist design
- Easy to use! All you need is water and salt
- Premium spray bottle


Lana PH Disinfectant Generator creates bleach using the process called Electrochlorination: water + salt + electricity = sodium hypochlorite AKA bleach


1. Make sure the bottle is clean and body is tightened into the base.

2. Take a flat scoop of table salt (3g) with the provided spoon and put it into the bottle.

3. Put 380ml tap water into the bottle, cover the bottle, twist it tightly, and shake to melt the salt completely.

4. Plug the cable to a socket and connect to the base of the device. Press the power button located at the base of the device.

5. Slightly loosen the spray head before to allow air from the bottle to escape.

6. After 10 minutes, the buzzer will ring thrice and the lights will turn off, signaling that the disinfectant is ready to use.