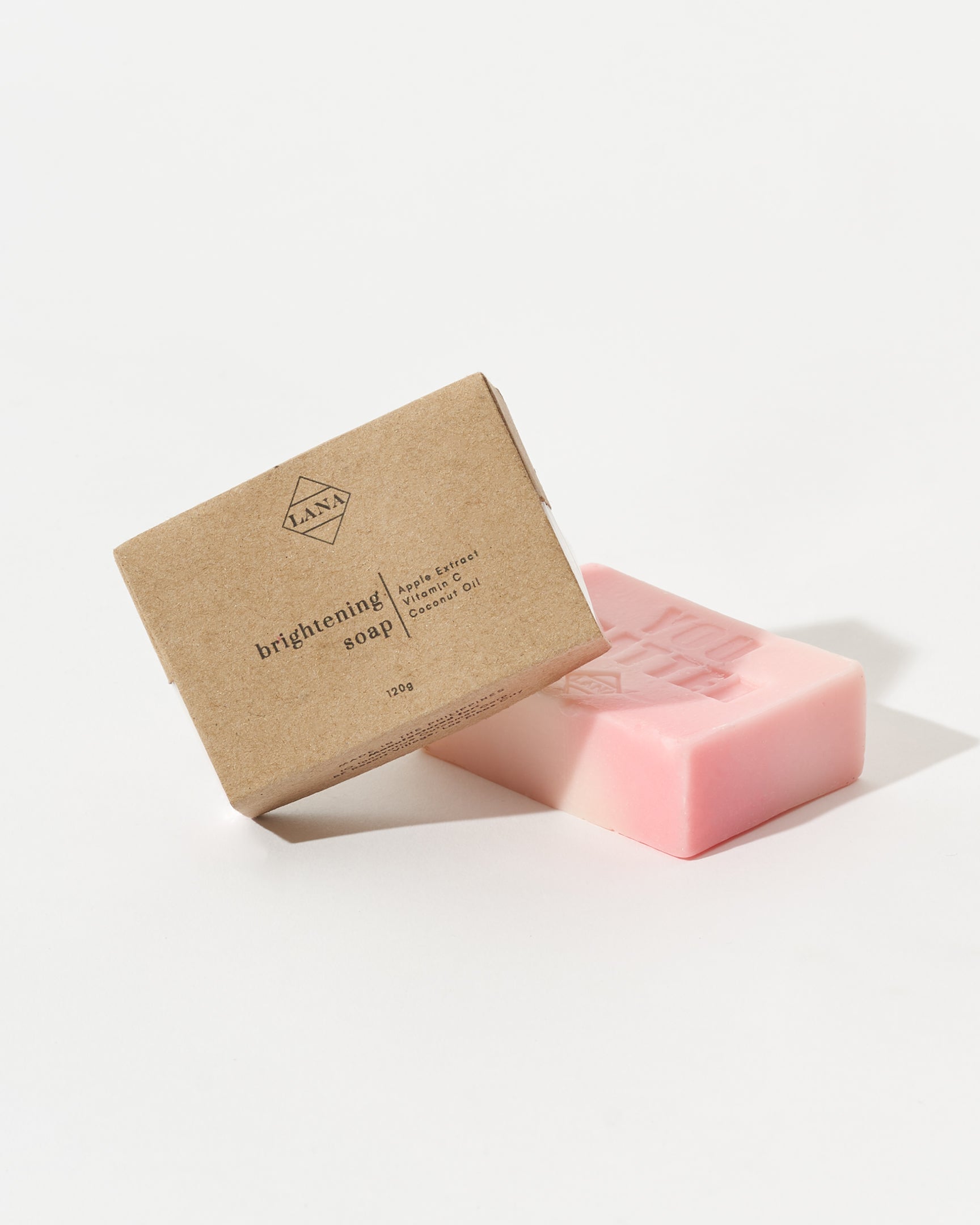 Make bath time more relaxing and nourishing with Lana PH Brightening Soap! Its ingredients help deeply moisturize and gently removes dead skin cells.

Helps remove dead skin cells, prevent future breakouts, and even out age spots, leaving you with soft and radiant skin all day.

120g


Lather onto face and body twice daily.


- We recommend doing the patch test on your inner elbow or under your jaw. Wash the patch of skin where you're going to do the test first. Apply a small amount of the product and wait for 10-15 mins, and if no redness, itching, or stinging occurs, you can apply the product onto the entire area.

- Do not use on open wounds as the product may sting.

- If you encounter any kind of irritation, redness, and itchiness, stop immediately and consult your derma.

Lana PH DNA Repair Elixir

Coconut Oil
helps reduce dryness and retain moisture. it also helps smoothen out the skin and improve texture

Sunflower Oil
rich in vitamin a and e which helps in regenerating damaged skin cells and reduce acne

Apple Extract
high in antioxidants and is a great anti-aging and skin-smoothing ingredient

Niacinamide (Vitamin B3)
helps minimize skin redness and pimples


Cocos nucifera(Coconut)Oil, Sodium Hydroxide, Aqua, Glycerin, Caprylic/Capric Triglyceride, Niacinamide, Sodium Lactate, Titanium Dioxide (CI 77891), Carica Papaya (Papaya) Fruit Extract, Helianthus annuus (Sunflower) Seed Oil, Lactic Acid, Morus alba root (Mulberry) extract, Phenoxyethanol, Pyrus Malus (Apple) Fruit Extract, Parfum, Kojic Acid, Citric Acid, CI 45430
Works on acne-prone, dry, sensitive, oily, and combination skin