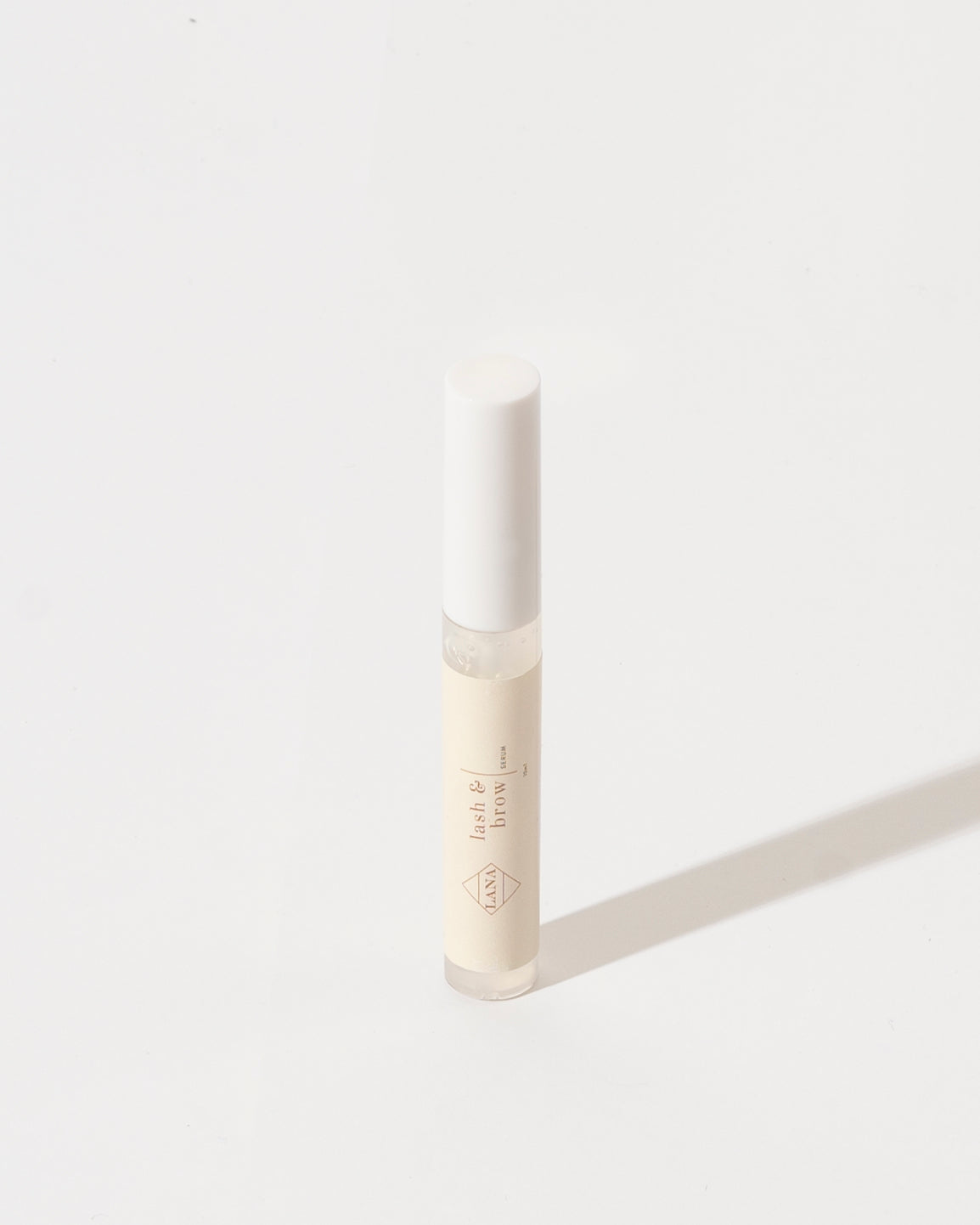 For eyelashes and brows that slay use Lana PH Lash and Brow Growth Serum! This mild formulation promotes hair growth, making your lashes and brows look fuller and thicker.

Helps moisturize, strengthen hair follicles and helps prevent hair and lash breakage.

10ml



Apply gently on lashes and brows before bedtime.


- We recommend doing the patch test on your inner elbow or under your jaw. Wash the patch of skin where you're going to do the test first. Apply a small amount of the product and wait for 10-15 mins, and if no redness, itching, or stinging occurs, you can apply the product onto the entire area.

- Do not use on open wounds as the product may sting.

- If you encounter any kind of irritation, redness, and itchiness, stop immediately and consult your derma.

Lana PH 100% Pure Argan Oil

Castor Oil
moisturizes and helps prevent hair and lash breakage

Myristoyl Pentapeptide - 17
helps strengthen hair follicles to deliver healthier lashes

Aloe Vera Extract
helps nourish brows and lashes, keeping it moisturized while promoting hair growth


Ricinus Communis (Castor) Seed Oil , Myristoyl Pentapeptide - 17, Cocos nucifera Oil (VCO), Glycerin, Aloe Barbadensis (Aloe Vera) Leaf Extract, Aqua, Isopropyl palmitate, Parfum
Works on acne-prone, dry, sensitive, oily, and combination skin